ELEVATE LOUISIANA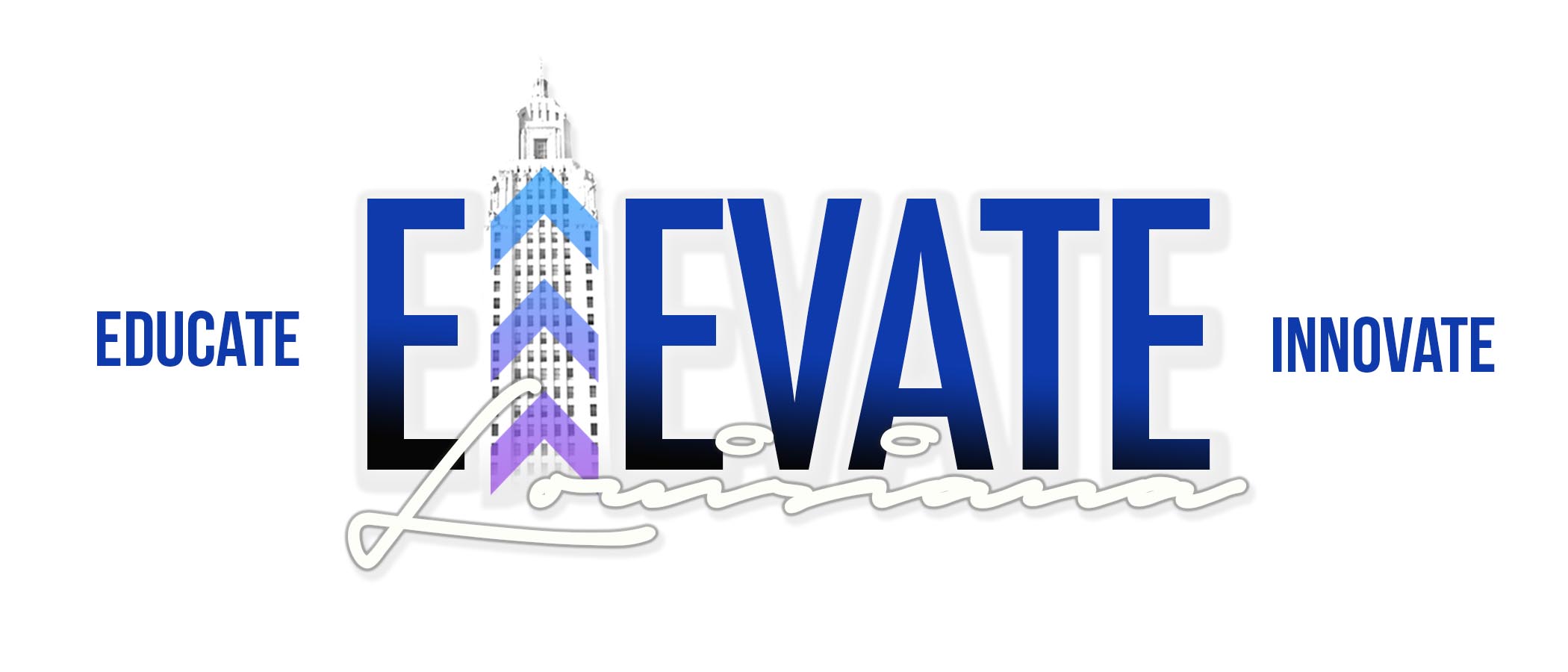 The New Reality for Higher Education
The Louisiana Board of Regents has the statewide responsibility for planning in higher education. In 2011, the Board adopted its Master Plan for Higher Education designed to raise the educational attainment of its adult citizens in order to be competitive in the 21st century global economy. As part of that planning process the Board commissioned the National Center for Higher Education Management Systems (NCHEMS) to develop a proposal for the specific role, scope and mission of each of Louisiana's institutions of higher education. More recently, in fall 2015, the Board and its stakeholder groups worked with the firm of Deloitte to develop an aspirational brand for Louisiana higher education.
Elevate Louisiana: Educate and Innovate was adopted by the Board of Regents at its December 2015 meeting.

The current and projected fiscal realities for Louisiana require the next steps in this process. It serves no useful purpose for the Board of Regents to wish for better days and assume a return to appropriation levels of the past. The Board must ask itself and the State's leaders, "Can Louisiana sustain a state- supported $1.571 billion enterprise (2008-2009) on less than $700 million (2016)?" Postsecondary education is not doing more with less; it is doing less with less. We must respond in such a manner to sustain higher education in the new reality.
As the Board lays out its plan to respond to the new reality, it is guided by the following principles:
Access to undergraduate education is essential to the population and economy of Louisiana.

Access to graduate education must be re-evaluated from a narrower state-wide perspective.

Resources must be provided for essential cutting-edge research at selected sites.

Postsecondary resources must be targeted to respond to local/regional workforce needs.
The Board of Regents proposed actions require no changes in Louisiana's Constitution or statutes, involve no campus/institutional closures, and are designed to shape our postsecondary education system to function on behalf of our citizens and the economy. The Board will utilize the NCHEMS recommendations as a framework designed around seven parameters:
Approve, as appropriate, revisions to existing role, scope and mission statements.

Develop and Adopt a Policy on mergers/consolidations of institutions.

Develop and Adopt a Policy on Financial Early Warning Systems and Financial Stress.

Revise Regents' Policy on Low-Completer Review to Elevate the Threshold for Review.

Conduct a Statewide and Regional Review of all Graduate programs.

Conduct a Statewide and Regional Review of Targeted Undergraduate Programs.

Review Degree Program Requirements and Available Courses to Encourage/Reward Structured Pathways to Degrees with Limited Course Choice.
The initial emphasis of the Board's review will be on three areas:
What is the appropriate role and purpose of graduate programs?

How can our policies minimize duplication of programs while still ensuring student access?

What is the appropriate mix of programs in colleges and universities?
The new fiscal reality of Louisiana requires postsecondary education to seriously re-consider how it conducts its business to insure that it invests strategically in quality programs that meet the needs of the State's citizens, business and industry, and elevates the State's priorities as a whole.