Institutions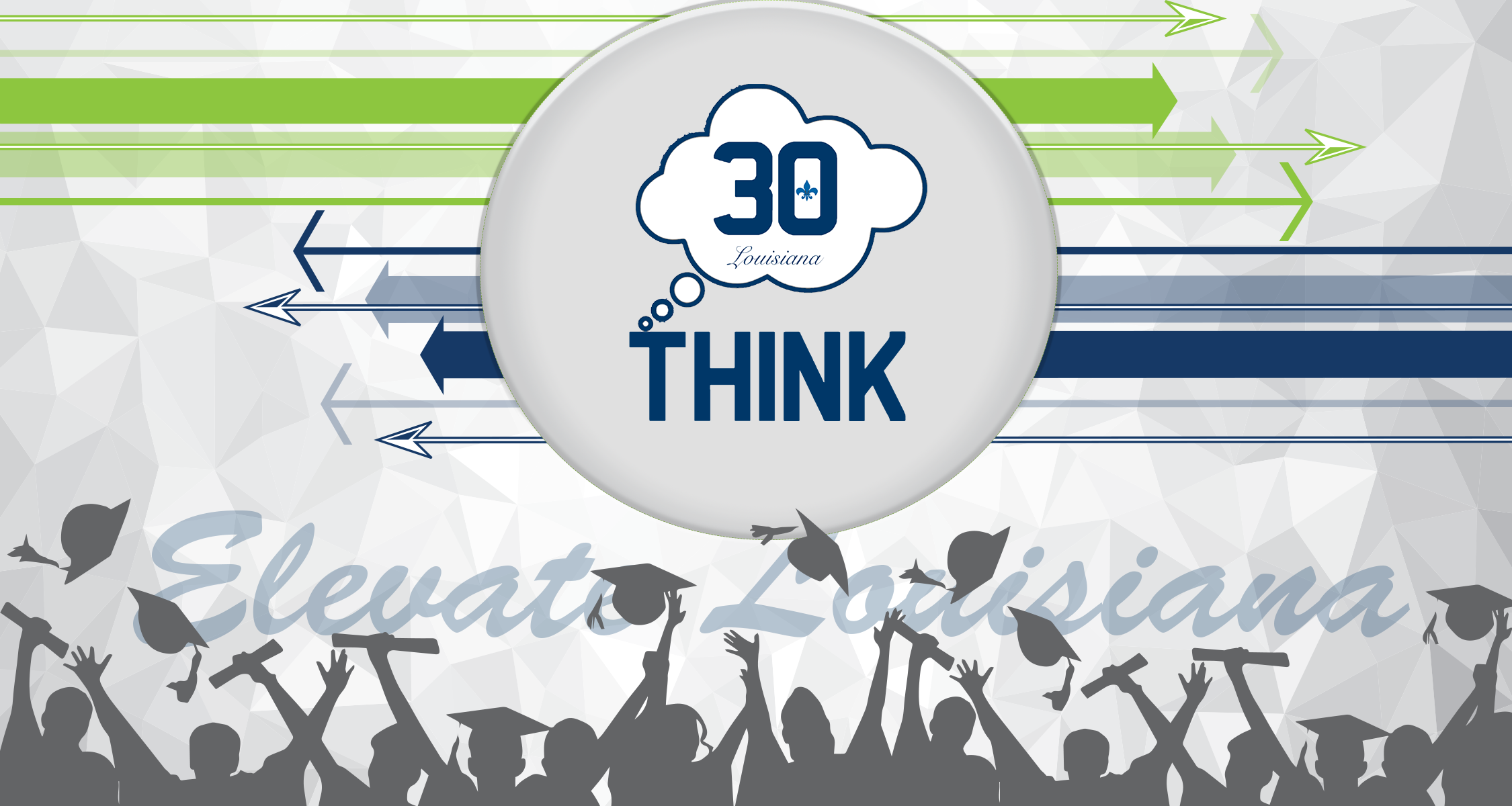 National



Create incentives for students to take "15 to Finish." The math is obvious: There's no chance of graduating on time without accomplishing at least 15 credits each semester, or 30 over each academic year. Yet federal financial aid policies only require that students be enrolled in 12 credits each semester to be considered eligible for assistance. Most damaging, this standard has become known as "full-time" attendance. To shorten time to degree, incentives must be created to increase the number of students who enroll in 15 credits or more each semester. Incentives can be as simple as preferred parking on campus and as substantial as financial aid policies that reward credit accumulation.

Limit the amount of credits required to earn a degree. States should place caps on bachelor's degree programs at 120 credits, except when accreditation or licensure requirements demand more. Quality associate degrees can be accomplished in a maximum of 60 hours — a reasonable limit that should be implemented in all states.

Establish banded tuition. Ensure that taking 15 credits per semester costs no more than the current 12-credit standard. This provides another powerful incentive for students to complete on time because there are no financial consequences for enrolling in a heavier course load.
State
Intrusive Advising (Coming Soon)
Add UNO/Southeastern intrusive advising example
Institutional (Call to) Action (Coming Soon)
Campaign – provide CCA's marketing materials (Coming Soon)
Policies – (Coming Soon)
Implementation (Coming Soon)
The best strategy for reducing the cost of college is to ensure more students take the credits needed to graduate on time. The consequences are clear when so few college students graduate on time. For starters, the longer it takes to graduate, the more it costs students and the taxpayers who subsidize them. An extra year of college costs the typical university student more than $68,000 in tuition, fees, room and board, and lost wages. At community colleges, each extra year costs students more than $50,000.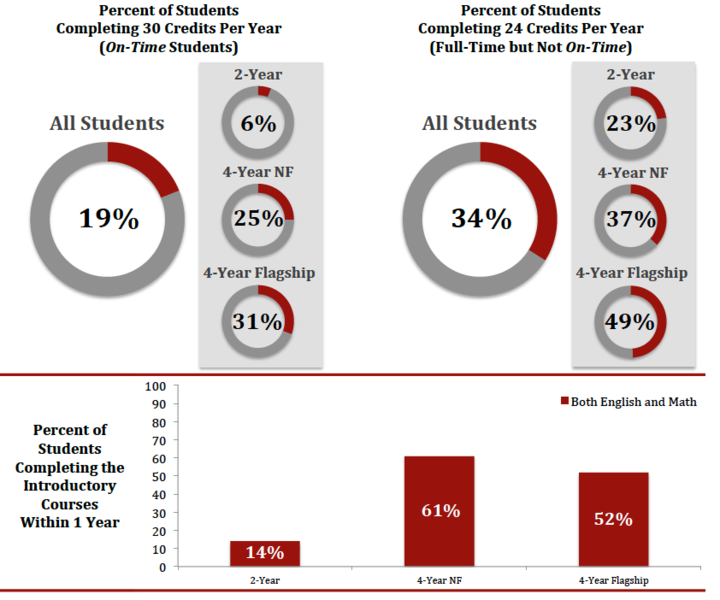 On average, it takes a full-time student 4.5 years to graduate from a two-year institution, 5.3 years from a Non-Flagship four-year institution, and 4.4 years to graduate from a Flagship four-year institution.

Complete College America Louisiana Snapshot (2016)
Challenges
(Coming Soon)
Problems
(Coming Soon)