LaSTEM Advisory Council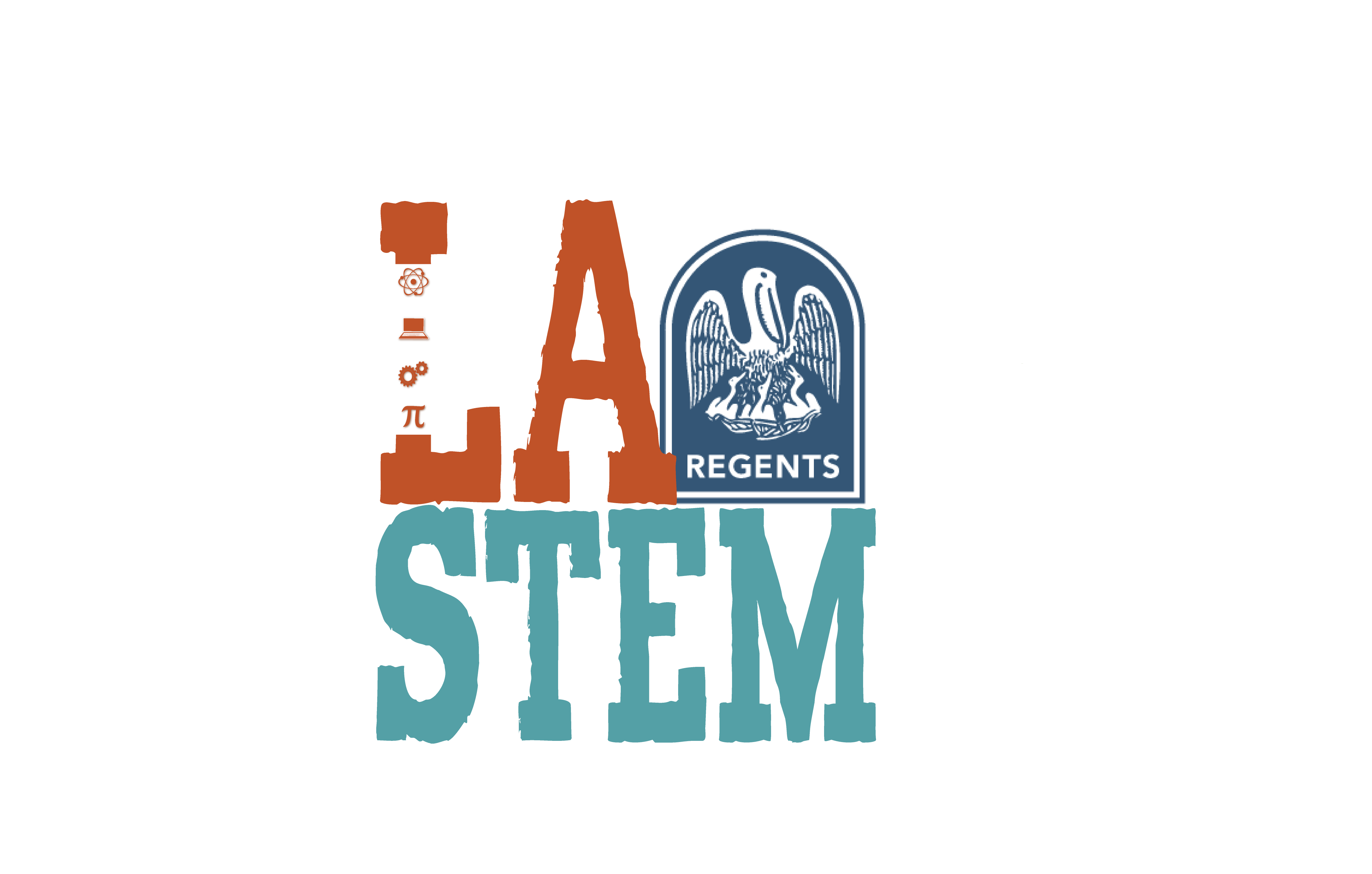 LaSTEM Advisory Council Members
Dr. Mahyar Amouzegar, Faculty Appointee

Dr. Mahyar Amouzegar, Provost and Senior Vice President for Academic Affairs, is the Chief Academic Officer for the University of New Orleans. He earned a B.S. in Applied Mathematics from San Francisco State University, a M.S. in Electrical Engineering, D. Engineering and Ph.D. in Operations Research from the University of California, Los Angeles. Dr. Amouzegar was also a Senior Policy Analyst at RAND Corporation, which is internationally recognized as a premier policy think tank. He began his career as an Assistant Professor of Mathematics at Massey University in New Zealand. Dr. Amouzegar then spent several years at California State University, Long Beach, serving as the Associate Dean for Research and Development. He previously held the position of Dean of the College of Engineering at Cal Poly Pomona where he oversaw more than 300 faculty and staff, 12 accredited programs and more than 5,000 students. He is the founding editor of the Journal of Applied Mathematics and Decision Sciences, a contributing editor of the International Abstract in Operations Research and on the editorial boards of Advances in Operations Research and International Journal of Strategic Decision Sciences. Amouzegar is also a fellow at IMA (UK) and ICA (Canada), and a Senior Member of IEEE. Mahyar belong to Tau Alpha Pi (engineering honor society), Alpha Iota Delta (business honor society) and honor society of Phi Kappa Phi. He is also the past president of the Western Decision Sciences Institute and an active member of the board of Military Application Society, as well as serving on several industry advisory boards. Mahyar has numerous refereed journal publications, monograph and edited books in the fields of logistics, engineering and operations research. He has also published two novels and a short story.

Larry Carter, Jr., Louisiana Federation of Teachers

Larry Carter has been president of the United Teachers of New Orleans since May 2008 and also serves as interim president of the Louisiana Federation of Teachers. Previously, he was a member of the UTNO executive council as well as a union grievance specialist. Carter began teaching in 1993 at Murray Henderson Elementary School on the West Bank of New Orleans, where many of the children come from households without fathers or other male adults. The position gave Carter the chance to be a strong African-American male role model for students. Carter also has been an active member of UTNO since entering teaching. After seven years in the classroom, he was offered the opportunity to serve both children and his fellow educators as a staff representative for the union. His work with UTNO has allowed him to extend union solidarity across all New Orleans school systems—New Orleans Public Schools, the Recovery School District and charter schools.

Nathan Cotten, Louisiana Science Teachers Association

Nathan Cotten is the STEM Curriculum Specialist for Terrebonne Parish School District and current President of the Louisiana Science Teachers Association (LSTA). Nathan has served on the LSTA board since 2009. As a classroom teacher of physics and physical science, Nathan received the Terrebonne Parish District Teacher of the Year and LSTA Outstanding Secondary Science Teacher Award in 2009. This past school year, Nathan most recently served as a member of the workgroup that developed the new science standards for Louisiana. When Nathan isn't discussing science education, he is an avid fan of baseball and the Boston Red Sox.


Ava Dejoie, Louisiana Workforce Commission

Ava Dejoie is executive director of the Louisiana Workforce Commission. She was appointed by Gov. John Bel Edwards in January 2016. Dejoie has more than 15 years of leadership experience in public administration and is passionate about finding solutions that make Louisiana an outstanding place in which to live, work and grow a business. Dejoie joined the LWC in 2012 and most recently was the statewide coordinator of its Rapid Response Team. In this role, she directed resources to workers displaced by corporate layoffs,shut-downs

, and other job-reduction actions. She earlier served as director of LWC special projects in the New Orleans area, including supervising the Avondale Employee Transition Center. Dejoie's extensive background in Louisiana workforce development includes experience as a business liaison for the Louisiana Department of Education. In addition, she served as a board member of the Louisiana Community and Technical College System from 1998-2007.

Dr. Randy Duran, LSU System

Dr. Randy Duran serves as the Gordon A. Cain Chair for STEM Literacy and Director of the Office of Undergraduate Research at LSU. He also serves as Executive Director of the Gordon A. Cain Center for STEM Literacy. Dr. Duran came to LSU in 2009 following 20 years at the University of Florida, where in addition to winning an NSF Young Investigator Award as a professor of chemistry, he initiated a variety of

teaching and international research programs. Having earned a doctoral degree from the University Louis Pasteur in Strasbourg, France, Dr. Duran's international programs have subsequently produced great successes for participants, including a Rho

des Scholar in 2001, a Marshal Awardee in 2009, and students who are now professors in several countries. While at Florida, he was a member and subsequent PI of the NSF funded nationwide Chemistry REU Leadership Group and in 2005 w

as a co-organizer of the "Pan-REU Workshop" involving all seven directorates of NSF for the first time. In 2009, Dr. Duran was

awarded with

"Chevalier (knight)

dans l'Ordre

des Palmes Academiques" for lifetime contribution to French Education. In 2010 he led the sixth renewal of the LSU Undergraduate Howard Hughes Medical Institute award, after having started the program

at

Florida four years earlier. Dr. Duran has also maintained a strong research effort in materials/polymer research that has included more than $20M in sup

port from more than 100 funded proposals and agencies ranging from NSF to ONR, AFOSR, and DARPA.

He has a

lso been active in curricular development, serving as a consultant to McGraw Hill and Addison Wesley publishers.




Photo Coming Soon

Michael Gaudet, Louisiana Association of Business/Industry

Michael Gaudet, a native of Raceland, LA, received a Bachelor of Science in Chemical Engineering and a Masters in Business Administration from Louisiana State University. He completed a 40-year career with Albemarle Corporation (formally part of Ethyl Corporation) and retired in 2014 as a Division Vice President. He began his career in Research and Development and later moved into various management positions. He led Albemarle's project to implement a single global ERP system (SAP) in multiple languages, which was one of the first in the chemical industry. He served as the business lead for several global businesses for Albemarle and was also CFO for the billion-dollar Polymer Additives Global Business Unit. Later in his career, he focused on acquisitions and divestitures in Albemarle's Strategic Development department and continues to work in this arena as a consultant to Albemarle. Mr. Gaudet has been married for 42 years to Margie John Gaudet and is the father of three children and the proud grandfather of four grandchildren.

Dr. Patty Glaser, Louisiana Association of Public Charter Schools

Patty Glaser's career includes more than 20 years of school leadership experience and 18 years as a speech language pathologist. Patty, a proud native of New Orleans, earned a doctoral degree in Curriculum and Instruction from the University of New Orleans. Patty is The Founding Head of School and CEO of Kenner Discovery Health Sciences Academy; an open enrollment, high demand "A" rated charter school established in 2013. In five years, Patty has grown the charter school from 420 students to a bustling student body of 1,215 students serving PreK-10th grade. Prior to serving Kenner Discovery, Patty held leadership roles at Lusher Charter School and founded Holy Rosary Academy & High School & the Freeman Learning Center. Patty is the recipient of the Christopher Columbus Award for finding new solutions to community problems and also a member of the University of New Orleans College of Education & Human Performance Hall of Fame. In her down time, Patty enjoys spending time with her family, traveling, water sports and reading.

Crystal Gordon, Louisiana Association of Educators

Crystal Williams Gordon is a lifelong learner and biology teacher in East Baton Rouge Parish Schools. She holds a B. S. degree in Biological Sciences from Southern University, M.Ed. degree in Secondary Science Education from Louisiana State University, and has done further studies in Educational Leadership at Southeastern Louisiana University. During her 23-year career, Crystal has taught seventh through twelfth grades in integrated science, physical science, and biology, including advanced placement and dual enrollment courses. She has also taught adults by serving as a curriculum content trainer for elementary science teachers. Crystal has received various awards. She was one of five teachers nationwide to be awarded the prestigious Horace Mann Award for Teaching Excellence given by the NEA Foundation. She has also been honored with the California Casualty teaching award, Teacher of the Year for her school twice, and Cox Teacher of the Week. She has been featured in a number of publications including the NEA Today and the LAE Voice. Currently, Crystal serves as science department chairperson, member of the instructional leadership team, science curriculum writing team, coordinator of STEM night, blood drives, and the Student Government Association. Crystal is passionate about fostering her students' love of learning and preparing them for college and career by utilizing 21st Century skills.

Dr. Jim Henderson, University of Louisiana System

Dr. James Henderson became the University of Louisiana System President Jan. 1, 2017. Prior to this role, he served as president of Northwestern State University from 2015 to 2016. Henderson was chancellor of Bossier Parish Community College from 2009 - 2014. In that time, BPCC grew its enrollment by more than 84 percent and increased annual certificate and degree completions by 90 percent. From 2011-2013, BPCC was among the five fastest growing community colleges in the nation with enrollments of between 5,000 and 9,999. Henderson was senior vice president, workforce and economic development/career & technical education for the Louisiana Community & Technical College System from 2005 to 2009. He served as appointing authority and chief executive officer of the LCTCS comprised of eight regional technical colleges serving more than 26,000 students. Under his leadership, the statewide technical college system with 42 individually accredited campuses was transitioned into eight regionally accredited technical colleges.


Senator Sharon Hewitt, Louisiana State Senate

District 1 Senator Sharon Hewitt came to the Louisiana State Senate as a recognized civic and community leader with decades of volunteer service to area children and families. The Lake Charles native and long-time resident of Slidell is a graduate of Barbe High School and holds a bachelor of science in mechanical engineering from LSU. As an engineering executive, Senator Hewitt managed major deepwater assets in the Gulf of Mexico for Shell and earned a reputation as a passionate, committed problem solver. As the demands of a young family grew, the Slidell Republican focused her energies on her children, husband, and community. Over the years, she worked to improve education policies and to grow STEM programs in local schools, earning the National PTA Life Achievement Award for her leadership. The Senator continues to support families and children through her volunteer work with East St. Tammany Habitat for Humanity and Junior Auxiliary of Slidell. As a state senator, Hewitt has focused her efforts on stabilizing the state budget, improving education, creating jobs, investing in infrastructure, advocating for families, and restoring Louisiana's coast. She currently serves as vice-chair of the Senate Transportation, Highways & Public Works Committee, and is a member of the Senate Environmental Quality Committee, the Joint Legislative Committee on the Budget, and the Senate Finance Committee, which oversees the state budgeting process.

Representative Stephanie Hilferty, Louisiana House of Representatives

Representative Stephanie Hilferty is the

Republican

member of the

Louisiana House of Representatives

for District 94 in

Orleans

and

Jefferson

parishes

. She is a commercial real estate sales and leasing agent with SRSA Commercial Real Estate in Metairie, Louisiana.


Photo Coming Soon

Carrick Inabnett, Economic Development

Carrick B. Inabnett has been the Chief Privacy Officer, Vice President and Assistant General Counsel of Centurytel Inc. (now CenturyLink, Inc.) since 2006 and 2009 respectively. Mr. Inabnett has been Assistant Secretary of Savvis, Inc. since July 15, 2011. He served as Director of Legal Services of CenturyLink, Inc


Jada Lewis, BESE

Jada Lewis currently serves as Assistant Dean for Diversity at LSU in the College of Engineering and is also an elected member of the Louisiana Board of Elementary and Secondary Education. Prior to joining LSU College of Engineering, she held positions as a Regional Technical Advisor for the Louisiana Department of Environmental Quality and as an Operations Planning Engineer for Motiva Convent Refinery. Miss Lewis received a Bachelor of Science Degree in Chemical Engineering from LSU and also has a Master's Degree in Government with dual concentrations in Law and Public Policy and Public Administration from Regent University. She is passionate about inspiring and mentoring students and young professionals and continues to devote her time and resourcesto

dev

eloping the next generation of leaders. Jada Lewis is a graduate of the Baton Rouge Area Chamber's Leadership Program and was selected as one Baton Rouge Business Report's "Forty Under 40."

Dr. Calvin Mackie, Governor's Appointee

A lifelong resident of New Orleans, Dr. Calvin Mackie graduated from high school with low SAT scores requiring him to undertake special remedial classes before he was admitted to Morehouse College. He completed his degree in Mathematics, graduating Magna Cum Laude and a member of the prestigious Phi Beta Kappa National Honor Society. He was simultaneously awarded a Bachelors degree in Mechanical Engineering from Georgia Tech, where he subsequently earned his Master and Ph.D. in Mechanical Engineering. While pursuing his doctorate degree, he served as an instructor of mathematics at Morehouse College. Following graduation, he joined the faculty at Tulane University, where he researched heat transfer, fluid dynamics, energy efficiency, and renewable energy. In 2002, he was promoted to Associate Professor with tenure. Mackie's eleven-year academic career ended in June 2007, when Tulane University disbanded the engineering school in response to financial hardship induced by Hurricane Katrina. During 2004 and 2005, Mackie was a visiting professor in the Department of Chemical Engineering at the University of Michigan, where he performed research on fuel processors for PEM fuel cells. He enjoyed a respected academic career, before refocusing on consulting and professional speaking. Mackie has won numerous awards including, in a White House ceremony, the 2003 Presidential Award for Excellence in Science, Mathematics and Engineering Mentoring, in 2002 the Black Engineer of the Year Award for College Level Educator, the 2002 New Orleans Data News Weekly Trailblazer Award, and the Pi Tau Sigma/ASME Excellence in Teaching Award in Mechanical Engineering for 2000 and 2002. Following the catastrophic Hurricanes Katrina and Rita in 2005, former Louisiana Governor Kathleen Blanco appointed Dr. Mackie to the thirty-three member board of the Louisiana Recovery Authority (LRA), the guiding agency to lead the state's rebuilding efforts. In 2009, Louisiana Lt. Governor Mitch Landrieu appointed Dr. Mackie to the Louisiana Council on the Social Status of Black Boys and Black Men. The board elected Mackie to the chair position and he is leading the state's effort to create policy and programs to positively impact the quality of life for black males and families in the state of Louisiana. Committed to community service, Mackie is also an active member of the National Speaker Association and the 100 Black Men of Metro New Orleans.

Todd McDonald, Workforce Investment Council

Todd McDonald started with Liberty Bank in May 2003 as a Mortgage Processor and has since grown into Vice President of Strategic Management. Within his role Todd is responsible for uncovering, evaluating, and developing business plans for growth and performance improvement opportunities; leading high impact initiatives; and, providing overall management for special projects initiated by the CEO and Board. Before joining Liberty, Todd graduated with honors from Morehouse College where he earned a Bachelor of Arts Degree with a concentration in Business Management and recently graduated from the Executive MBA Program at Northwestern's Kellogg School of Management in Chicago. Outsid

e of th

e

bank

, Todd

i

s the owner of several businesses involving real estate, technology, and fast food.

Dr. Stanton McNeely, LAICU


After a wide-ranging national search, the Board of Directors of the Louisiana Association of Independent Colleges and Universities (LAICU) has selected Stanton F. McNeely III, Ed. D., as its next president and CEO. McNeely will begin his duties on Sept. 1 and will succeedMaryAnn

Col

eman who is retiring from LAICU after 32 years with the organization. Dr. McNeely brings more than 21 years of experience in Louisiana higher education administration at both private and public institutions. Since 2013 McNeely has served as vice-chancellor for institutional advancement at Delgado Community College and in January 2017 he also became its interim vice chancellor of workforce development and technical education. McNeely began his higher education administration career as director of admissions and student enrollment at Our Lady of Holy Cross College (now the University of Holy Cross).

Tricia Miller, Louisiana Association of Teachers of Math

Tricia Miller, M.Ed., is the current president of the Louisiana Association of Teachers of Mathematics (LATM). She is a native of Louisiana and has spent the last 25 years in mathematics education, serving as a teacher, Curriculum Coordinator, and now a K-5 Curriculum Specialist for Calcasieu Parish Public Schools. Tricia has been a member of the LATM Executive Council for four years, a long-time member of NCTM and LATM, served on the Louisiana State Standards Review Committee for Mathematics and is a member of the Executive Council for the Southwest Louisiana Teachers of Mathematics organization.


Dr. Janet Pope, Louisiana School Boards Association


Dr. Janet Pope was selected by the Louisiana School Boards Association as its Board Development/Legislative Specialist in August 2013. Prior to joining LSBA, she served nineteen years in a traditional public school system in south Louisiana whereby she held various teaching and administrative positions in both the elementary and secondary school settings. Dr. Pope possesses National Board for Professional Teaching Standards certification, undergraduate degrees and completed her dissertation at the University of Louisiana at Lafayette titled "How do GEAR UP Program Experiences Support College Readiness: A Qualitative Narrative Multiple Case Study Exploring College Readiness." During Dr. Pope's tenure as a GEAR UP Cohort Manager, STEM initiatives were a major component of regular programming for Louisiana students.

Dr. Joseph C. Rallo, Commissioner, Louisiana Board of Regents

On January 2, 2015, Dr. Joseph C. Rallo officially became the 8th Commissioner of Higher Education in Louisiana.


Dr. Rallo served as the Vice Chancellor for Academic Affairs for the Texas Tech University System.




Dr. Rallo is also the Past-President of Angelo State University. Prior to that appointment, he served as Provost and Academic Vice President at Western Illinois University and was the Dean of the College of Business and Administration and the Graduate School of Business Administration at the University of Colorado-Colorado Springs.

Dr. Rallo served on active duty in the United States Navy and the United States Air Force, with assignments in complex command level organizations. After 27 years of active and reserve service, he retired from the Air Force with the rank of Colonel.Dr. Rallo receive the B.A. in Russian History from Lafayette College, a J.D. from Western New England University, as well as a M.A. and Ph.D. in Internationa

l Relations from the Maxwell School of Citizenship and Public Affairs at Syracuse University.

Photo Coming Soon

Kristen Reeves, Louisiana Women in Technology



Kristen Reeves is the Executive Director and co-founder of Louisiana Women in Technology (LaWIT). A non-profit organization dedicated to the fields of Science, Technology, Engineering, and Math (STEM), providing career development opportunities for women in these fields, and most importantly supporting young girls to pursue education and future professions in STEM. Kristen graduated from Southeastern Louisiana University with a Bachelor's degree in Computer Science and an MBA in Management Information Systems. She started her career as a Data Warehousing consultant where she worked in both Boston and Atlanta. After five years of traveling, she decided to put roots down and return home to Louisiana. Kristen is currently a Senior Systems Administrator for Geocent, LLC where she is responsible for Oracle database development and data management. In addition to her career, Kristen is passionate about encouraging other women to also follow their dreams and pursue careers in STEM. She shares her knowledge through discussion panels and lectures in both technical and professional development topics. With LaWIT she organizes multiple outreach events that expose middle and high school students to technology. Through her leadership, from 2016-2017 Baton Rouge joined the international community in hosting two RAILS Girls programming events; from 2014-2017 helped co-host four IT Girls workshop where middle school female students attended a coding camp, and from 2015-2017 LaWIT hosted three Environmental Engineering workshops called Engineer IT.
Photo Coming Soon

Susana Schowen, Economic Development


Susana Schowen joined LED FastStart in June of 2011 as its Workforce Initiatives Manager, tasked with implementing high-level strategies focused on systemic workforce reform. Schowen brought with her an impressive skill set refined by her experience with ITT Technical Institute and Kaplan Educational Services, and as Director of Training and Academic Programs at Thomson Peterson's. Schowen has smoothly integrated her extensive experience in the private sector and academic arena into Louisiana's workforce development model In crafting the ongoing strategy for LED FastStart, Schowen analyzed Louisiana's workforce supply and demand, collaborating with educational stakeholders to align offerings to the needs of Louisiana employers. Schowen also enlisted the support of other professionals from the private sector to ensure that the program's graduates receive relevant, real-world experience that encompasses the technical knowledge and the soft skills needed for success.

Scott Stevens, Louisiana Association of Principals

Since July 2014, Mr. Scott Stevens has served as Principal of Woodlawn High School in Baton Rouge. During his tenure, Woodlawn has added multiple Advanced Placement and Dual Enrollment classes, along with a Magnet program to complement its Gifted and Talented program. He continues to support STEM programs, clubs, and activities at Woodlawn. Mr. Stevens and the Woodlawn Robotics team, Panthrobotics, has been invited to the FIRST World Championships, two of the last three years, hosts the DOW Red Stick Rumble. It is a FIRST robotics exhibition which for the last five years, has brought in teams from various states to compete and showcase their robots. He has served the East Baton Rouge Parish School System for thirteen years as teacher and administrator. Mr. Stevens earned a Bachelor of Science degree from Louisiana State University and a Masters of Education from Southeastern Louisiana University. He currently resides in Prairieville with his wife and two children.

Ken Tucker, Economic Developmnet


Ken Tucker is Director, State and Local Government Operations, Southeast Region, for The Boeing Company. His responsibilities include representing the company at the local and state levels of government in all legislative, administrative and public agency matters in Alabama, Alaska, Florida, Georgia, Mississippi, and Tennessee.Ken is a native of Alabama. He earned a BA degree in American Studies and History from the University of Alabama in 1982 and received a Master of Administrative Science degree in Business/Public Administration from the University of Alabama in Huntsville in 1984.


After graduate school, Ken was employed by the University of Alabama in Huntsville as their Director of Governmental Relations, representing the University and its interests before local, state and federal elected officials.He joined Boeing in 1988 as a Public Affairs Specialist, with responsibility for community relations and local government relations. Since then, he's held positions of increasing responsibility including Community and Education Relations Specialist, Government and Community Affairs Manager, and State and Local Government Relations Manager for Alabama, Mississippi, and Tennessee.Ken is active in several professional and civic organizations at the local and state level. He currently serves on the Board of Directors for the Business Council of Alabama, the Huntsville/Madison County Chamber of Commerce, the Public Affairs Research Council of Alabama and the Alabama Aerospace Industries Association. He also is a member of the Huntsville Rotary Club and the Committee of 100. Ken resides in Huntsville with his wife Leigh and they have two adult sons.

Photo Coming Soon

Dr. Rachel Finley-Vincent, Southern System


Dr. Rachel Vincent-Finley received a doctorate in Computational and Applied Mathematics from Rice University and completed a post-doctoral appointment at the Institute of Molecular Design at the University of Houston. Prior to joining the faculty at Southern in 2009, Dr. Vincent-Finley was a Visiting Assistant Professor of Mathematics at Tulane University. At Southern, Dr. Vincent-Finley is a Louisiana Optical Network Initiative (LONI) fellow and serves on the LONI management council. During the 2012-2013 academic year, Dr. Vincent-Finley will engage in research activities that will support the development and sustainability of her research program at Southern. Her general research interests include numerical methods and mathematical modeling with research applications to molecular biophysics and materials science.

Dr. Williams Wainwright, Louisiana Community & Technical College System

Dr. Williams Wainwright, who has served as regional director for the former Northshore Technical College and its branch campuses for the past five years, will assume duties immediately. Wainwright's other career highlights include serving on the Education Transition Team for Governor Blanco, participation in the LCTCS Leadership Development Institute, serving as a board member for Career Builders, Inc., publication in the Community College Journal of Research and Practice, and accreditation work with Jeddah Community College in Jeddah, Saudi Arabia. He is currently a doctoral candidate enrolled at the University of New Orleans. Wainwright resides in Madisonville with his wife Misty and two children Zachary and Ella-Grace.

John White, Superintendent


John White was named Louisiana State Superintendent of Education in January of 2012. That year he launched Louisiana Believes, the state's plan to ensure every child is on track to college or a professional career. In the time since, White has worked to unify the state's fragmented early childhood system, to modernize expectations and curriculum for all students, to professionalize the preparation of educators, to provide pathways to prosperity for all high school graduates, and to provide families with expensive school options irrespective of their financial means. Prior to being named State Superintendent, White served as Superintendent of the Louisiana Recovery School District, overseeing the nation's first system of publicly-funded charter and non-public schools in New Orleans and launching the Baton Rouge Achievement Zone. Prior to moving to Louisiana, White worked in New York City under Mayor Michael Bloomberg and Chancellor Joel Klein. While in New York he served as Deputy Chancellor, launching the Innovation Zone, a network of 100 21st Century schools that use technology to personalize student learning, and leading the city's efforts to turn around more than 100 failing schools and start 500 new charter and district schools. White previously served as Executive Director of Teach For America – Chicago and Teach For America – New Jersey. He began his career as an English teacher at William L. Dickinson High School in Jersey City, New Jersey. White received a B.A. in English with distinction from the University of Virginia and a Master's in Public Administration from New York University. He serves as chairman of the independent non-profit advocacy organization Chiefs for Change and is an Academic Visitor to the John F. Kennedy School of Government at Harvard University.

Jaimee Williams, Governor's Appointee

Jaimee McCullen Williams, originally from Los Angeles CA by way of Natchez MS, is currently an Instructional Supervisor of Middle Schools employed with the Ascension Parish School Board. Ms. Williams earned both her Bachelor's and Master's Degree from Southern University A & M in Baton Rouge, LA and is currently pursuing her Doctorate in Educational Leadership at Southeastern Louisiana University in Hammond, LA.In her 13th year with serving the school system, Ms. Williams has been the principal of Gonzales Primary School where she was a finalist for Louisiana State Principal of the year. She also has served as an assistant principal, instructional coach, reading coach, and teacher. Before her pursuit in education, Ms. Williams worked for the New Orleans Saints in sales and marketing upon graduating from college. Mrs. Williams lives in Gonzales LA with her two daughters.


Laura Younger, Faculty Appointee

Laura Younger serves as Interim Dean of Science, Technology, Engineering & Mathematics (STEM) at Baton Rouge Community College (BRCC). Formerly, she served as Associate Professor of Biology and Department Chairperson of Science at BRCC from 2009 to 2017. As such, she was directly involved with the development of a National Science Foundation (NSF) Advanced Technician program. She also served as principle investigator for two Louisiana Board of Regents' Enhancement grants focused on the development and support of environmental and engineering technician programs for Louisiana's workforce. Ms. Younger has a Master's degree in Zoology and Physiology from Louisiana State University. Her current projects at BRCC include work as a co-investigator of a NASA-LSU initiative, Launching Louisiana Community College Students into STEM and a National Institute of Health Bridges to the Baccalaureate grant with LSU that assists BRCC biological sciences and biological engineering students in their transition to LSU and provides undergraduate research experiences. She is also involved in a National Science Foundation STEM Talent Expansion Program (STEP) grant with the goal of increasing the number of STEM majors successfully transferring to LSU over five years. The grant supports Supplemental Instruction (SI), a non-remedial peer-tutoring program that provides regular review sessions outside of class in which students' work collaboratively with each other and an SI leader to improve their understanding of historically difficult math and science course material and to develop strategies for course success.


Tom Yura, Economic Development

A native of Austin, TX., Tom Yura has a bachelor's degree of science in chemical engineering from the University of Texas at Austin. Upon completion of his studies, he joined BASF's Freeport, Texas manufacturing site. Tom has responsibility for BASF's Geismar, Louisiana site, the largest of the corporation's North American manufacturing locations. In this role, he oversees the daily operation of 25 plants that manufacture many different products, including urethanes used in foam insulation, shoes, and furniture; chemical intermediates used in adhesives, coatings, plastics, water and gas treatment; and surfactants used in detergents. In addition to his corporate responsibilities, Tom's civic and charitable work includes serving on the board of directors of the National Association of Manufacturers, Louisiana Chemical Association (Chair of Safety and Health committee) Greater Baton Rouge Industry Alliance (Vice-Chair), as well the Boy Scouts of America Istrouma Area Council and Ascension Parish Chamber of Commerce. He is also serving on the Energy Advisory Council of the Federal Reserve Bank of Atlanta, part of the central bank of the U.S.