Robert W. Levy from Ruston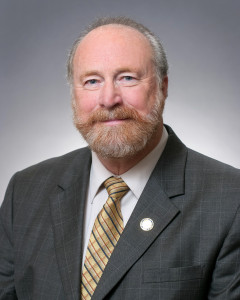 Robert W. Levy is a graduate of Nicholls State University and the Louisiana State University School of Law. For twenty-four years, Mr. Levy served as the District Attorney for the 3rd Judicial District (Lincoln and Union Parishes). He is the former Mayor of the town of Vienna, Louisiana, and has also served as legal counsel with Hudson, Potts and Bernstein, Attorneys at Law.
Mr. Levy has played an active role in both higher education and K-12 by serving on Louisiana's Blue Ribbon Commission for Educational Excellence, the High School Redesign Commission, as well as, faculty at Louisiana Tech University for more than twenty-seven years. He also has been involved in numerous professional, civic and service organizations including Louisiana District Attorney Association (board member, former president, and past chairman-Juvenile Justice Task Force), National District Attorneys Association (state director and board member), and Community Trust Bank (board of directors). In addition to serving six years as a member of the Judicial Council of the Louisiana Supreme Court, Mr. Levy was also a member of the Trial Court Committee. Currently, he is an active member of Louisiana Next Horizon (board of directors), Louisiana Endowment for the Humanities (board of directors), Louisianachildren.org Organization, both the Union and Lincoln Parish Detention Center Commissions, the North Louisiana Crime Lab Commission, and Council for a Better Louisiana (CABL), where he has held leadership positions on the board of directors including past chairman.
For the past sixteen years, Mr. Levy has been a member of the Louisiana Commission on Law Enforcement, and the Louisiana Drug Control and Violent Crime Policy Board. He has also served as a member of the Louisiana Law Institute Criminal Procedure Committee, the Governor's DNA Task Force, and is the founder and past chair of Pine Hills Child Advocacy Center, Inc., Pine Hills Sexual Assault Center, and the 3rd District Truancy Assessment and Service Center.
Mr. Levy is the founding Director of the Domestic Abuse Resistance Team and Past Director of the Louisiana Foundation Against Sexual Assault.
Mr. Levy is married to Melanie J. Levy and is the father of three children. They attend Trinity United Methodist Church in Ruston.
He is serving his fourteenth year on the Louisiana Board of Regents, where he represents the 5th Congressional District. He will complete his term of service December 31, 2018.